Paul Ostiguy, associate manager
Paul Ostiguy is the heart and soul of McKenzie River Lodge. He likes to share his passion for fly fishing and the secrets of the McKenzie with his clients He fell in love with Labrador, and the outfitter has become a world class destination under his direction.
Jean-Philip Desjardins, head guide
The modern woodsman! Jean Philip is an extremely cultured young man, passionate about entomology, who joined our team in 2016. . His sense of observation, his ability to adapt to different fishermen and his kindness make him a very appreciated guide. He is Head guide at Mckenzie River Lodge for his human qualities and communicative happiness.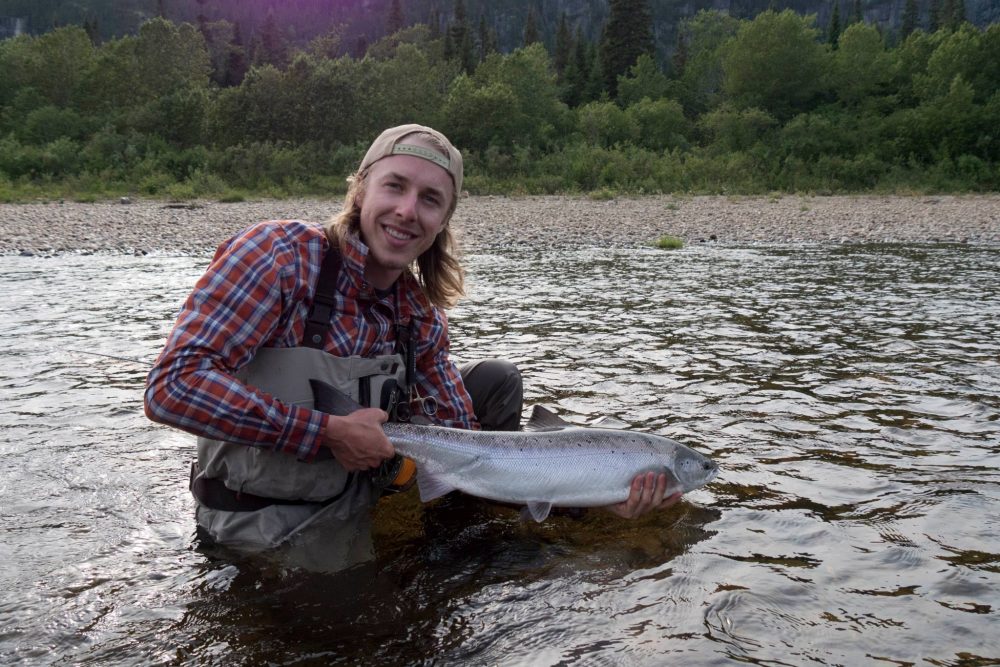 Étienne Marier, Guide
Passionate about fishing since a young age, Étienne is always looking to increase his knowledge and find new techniques. In addition to having mastered several casting styles, he is armed with resourcefulness, optimism and a good sense of humor. He will surely know how to make your stay at Mckenzie River Lodge an unforgettable one.
Burt Gillis, guide
An outstanding guide and fly-tyer, he shares his knowledge of the area with you in your quest for trophy fish. Each day, he updates a notebook on fishing conditions and results, which will go into a book about fishing on the McKenzie river.