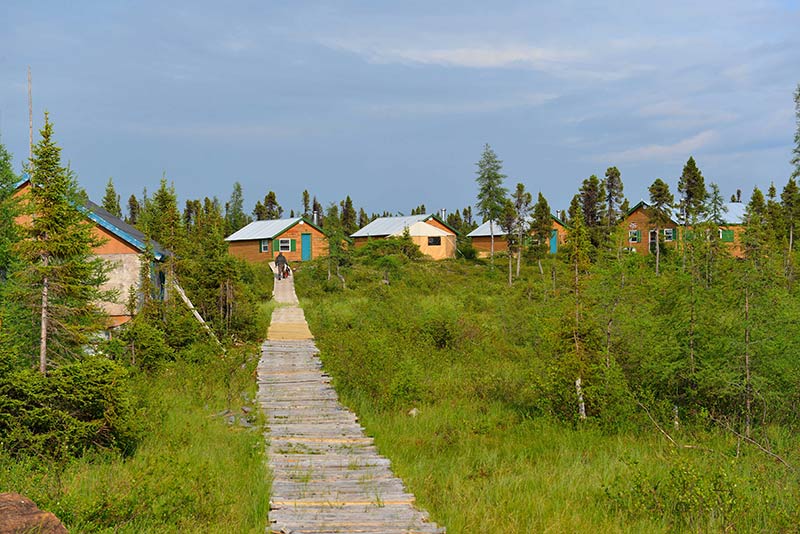 Located on Lake André, at the head of the Mckenzie River, with 3 cottages and a main lodge, the camp is strategically installed to provide access to the Mckenzie River and its tributaries Quartzite and Comeback.
Mckenzie river lodge provides full amenities for its guests:
Two cozy cabins for up to 3 guests each equipped with a slow-burning stove, a complete bathroom with hot water and shower, a refrigerator, table and chairs. Bedding and towelling are also provided.
One staff cabin
A main lodge with a kitchen, dining room and living room where you can relax, enjoy a drink and discuss your day on the water.
A yurt used as a social area to play cards, tie flies, enjoy a drink or cigar and watch the sun go down over Andre Lake while the loons sing.
Electricity is provided by a  solar system. We have a diesel generator backup.
WIFI available for emergency.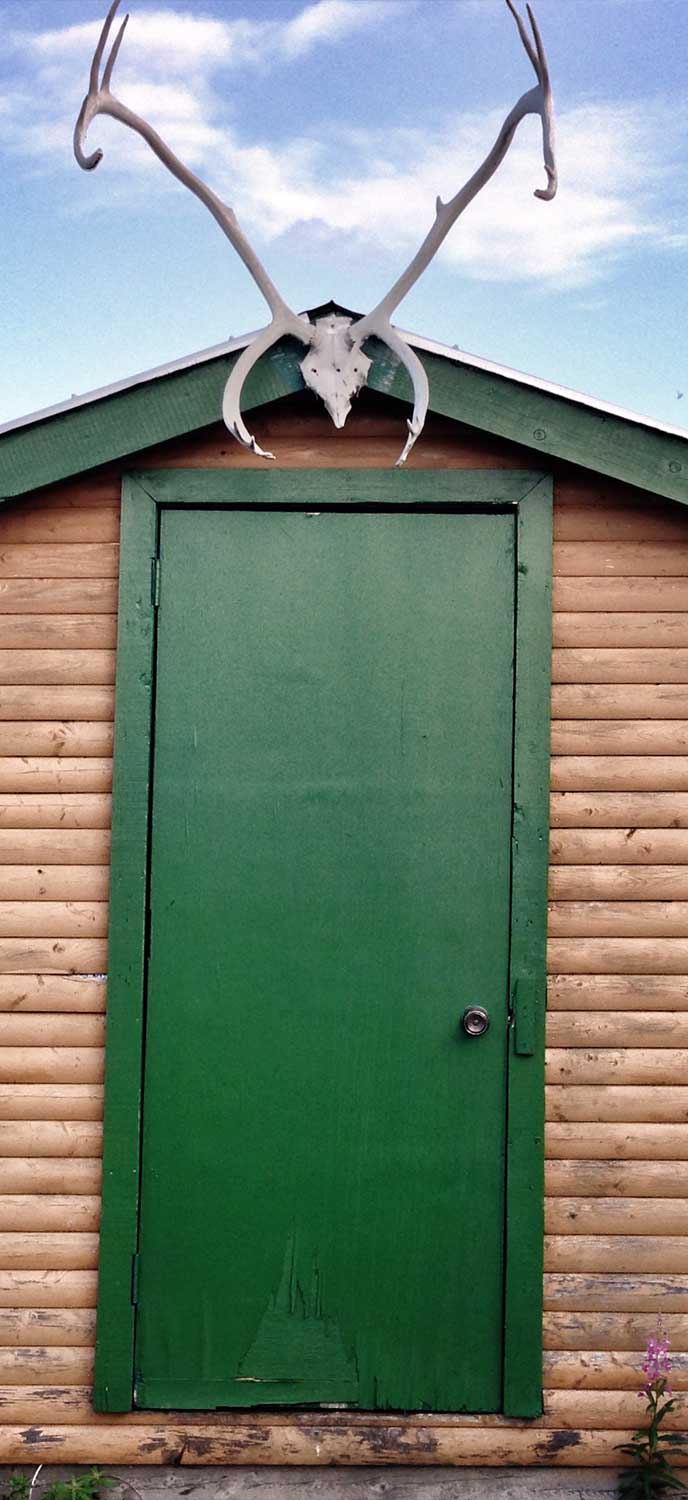 THE LODGE THE LODGE
Our clients are accommodated in cottages that can accommodate up to 3 people. You will find equipment such as a refrigerator, a wood stove, storage space. Each cottage has an independent bathroom.
Amenities include full bedding, towels and soft drinks.
THE EQUIPMENT
Movements are made with 20-foot Nor-West freighters equipped with 20hp engines. Each canoe is equipped with a flotation jacket and safety equipment.